Andean Peaks Semester
September to December
A cross-cultural journey from NH to Ecuador
The Andean Peaks Semester is a cross-cultural journey through the wild landscapes of Northern New England and Ecuador. The semester begins at the Kroka farm and village in Marlow, New Hampshire. Our bodies grow stronger in response to our rigorous adventure lifestyle, and a new community circle comes into form. We will gain expedition skills as we travel north across New Hampshire by bicycle and return south in whitewater canoes. As the leaves fall and the weather turns cold, we will depart for Ecuador!
Here we will find ourselves immersed in the cultural landscape of our new home-base: a 3rd-generation village and farm in the Andean highlands. From here we travel for eight weeks through the Amazon basin, cloud forest, and Andes mountains rising to 20,000 ft. above us, glacier-capped. Our Ecuador section includes a summit attempt on one of the high peaks. We will return to New England for our final weeks to conclude the semester.
A month-by-month overview:
New England Leg: September/October
Immersed in the daily life at Kroka Village we begin forming our community and settling in to our rhythms for work, learning, training, and play. Rising with the sun we will work on the farm to harvest preserve food for our journey. We will pack our equipment, study maps of the northern landscape, and test the water in canoes before heading out on our first expedition.
Leaving Kroka on mountain bikes we travel North through the beautiful White Mountains to the headwaters of the Androscoggin River. Along the way we will climb some of the high peaks and practice rock climbing on New Hampshire's famous granite. Switching bikes for canoes we will begin paddling down a chain of beautiful lakes and rivers, progressively training on more challenging white water. Following the Northern Forest Canoe Trail, an ancient trade route, we will navigate to the headwaters of the Connecticut river. From here we will paddle all the way back to Kroka!
Along the way we will study the past and present of Northern New England and the transformative changes that will take us into the future. We will work on farms, participate in ecological restoration projects and interview people who have made home in these valleys for centuries. We will study hydrology, learn about dams and hydroelectric power, and visit a wastewater treatment plant. We will develop an interconnected expedition community while building the endurance, strength and technical skills needed for an extended expedition in the Andes.
Back at Kroka Village we turn our sights to our southern expedition. Over the past eight weeks we will have developed technical skills in mountain biking, white water paddling, and tracking, and formed a strong community steeped in trust and compassion. All of these skills prepare us to meet the unknown that lies ahead with resilience and capacity for engagement. Packing our bags and waving goodbye to Kroka, we head to warmer climates where the peaks, rainforests and villages await us in South America.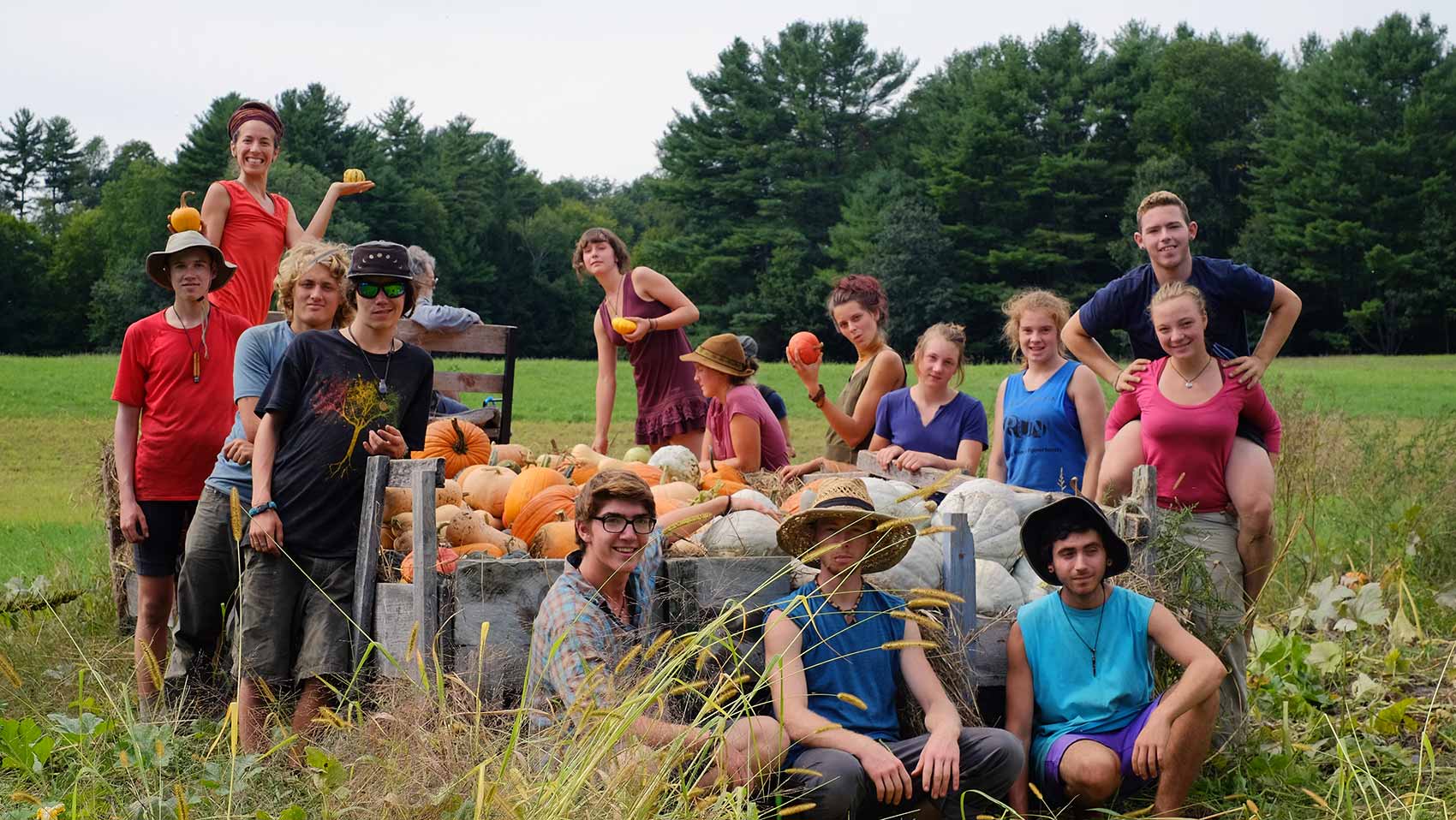 Ecuador Highlands: October/November
There is no place in the world quite like Ecuador. Based on a 3rd-generation organic farm in the Andean highlands, we are joined by our Ecuadorian teachers and immersed in a new climate and way of life. Working with the local people we are reminded of what it is to live in relationship to place, something our ancestors knew well.
We arrive to Palugo Farm with the skills and knowledge we have cultivated during our adventures in the north. Now we will put these tools to use in a new setting. We will study permaculture and natural building, learn about Ecuadorian culture, and pick up Spanish phrases. Soon we set to work planning and preparing for a six-week expedition from the Andes mountains to the Amazon jungle basin.
We head into the mountains with our backpacks packed, and climb up higher than the tree line, into the clouds! Up on the Andean Plateau the condors are our guides and they will help us navigate through the vast solitude of the highlands straight to one of the largest snow-covered volcanoes in Ecuador. Here will spend time in "Glacier School," learning to climb on the massive peaks of blue ice. Then with our ropes, harnesses, crampons, and ice axes, we will forge our way to the summit.
Amazon Jungle: November/December
Back down off the mountain and well-rested, we will greet our bikes. They will take us across the Pampas to Oyacachi, a small mountain village where we will help the community plant trees, reducing our carbon footprint and securing the soil to prevent landslides and erosion. We will bathe in their magnificent hot springs at the end of invigorating days of service work and community immersion.
Then we will follow the wind and the rivers down through the cloud forests, through the rain forest, finally arriving in lowland jungle. We will work on a chocolate farm and discover the secrets of this divine food of the gods. Then we head to jungle rivers and to the village of Shiwacocha where we will help local villagers to plant yucca and plantain, the staple foods of the region.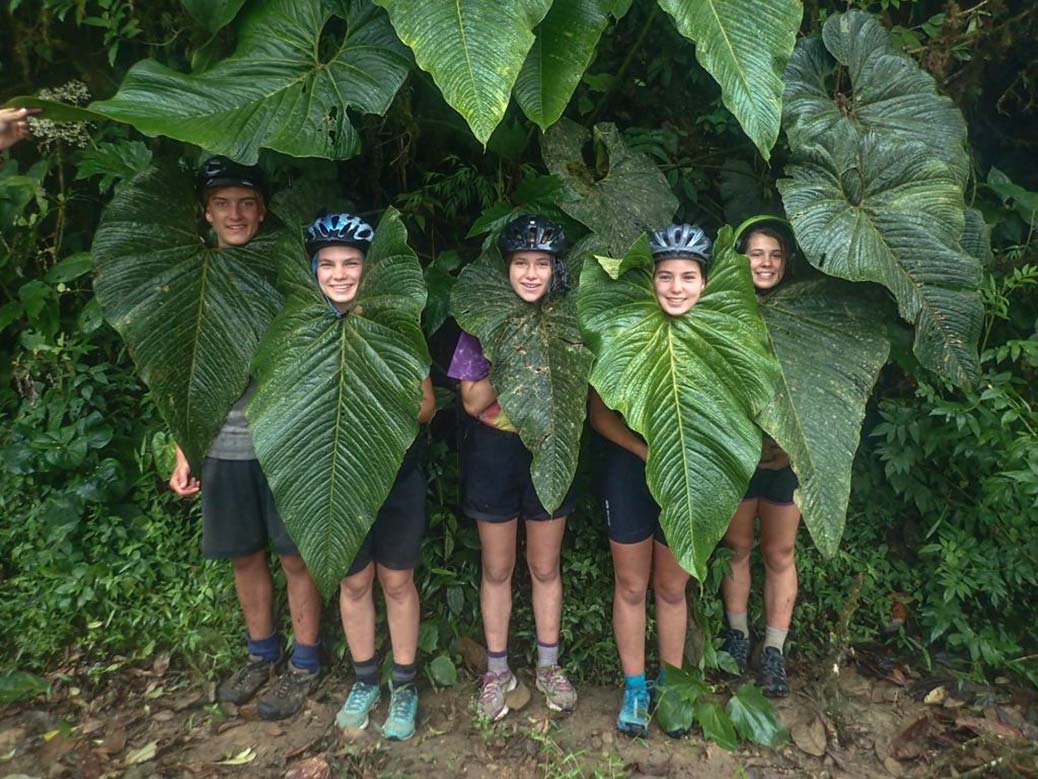 After 8 weeks living and traveling in Ecuador, our group will have summited the challenges and joys of extended, rigorous expedition and true community life. We will have made strong connections across cultures, witnessing different ways of life still deeply tied to the land. With full hearts, strong bodies and minds alight with possibility and promise, we turn towards home. Our final weeks find us amidst a magical and snowy landscape with familiar faces at Kroka Farm. Here, we will complete a small-group project and reflect on the powerful experiences we have had. We will turn our reflections into a theatrical performance for our graduation ceremony, and support one another as we prepare to go forth in the world to share and build on what we have learned.