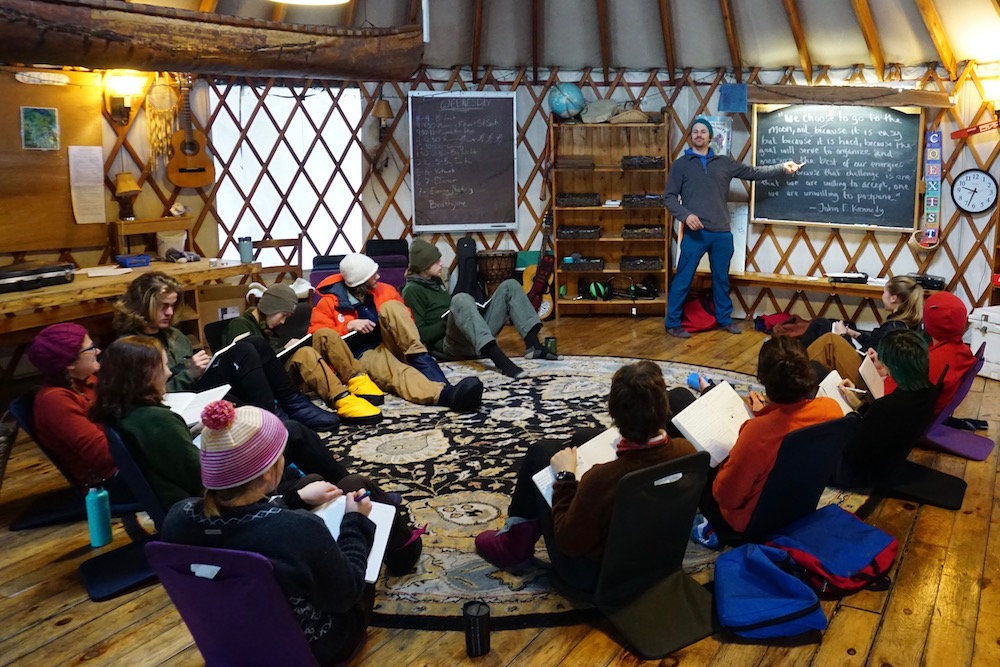 Kroka is seeking a Director of Education to lead the next phase of our development as a Waldorf-inspired educational experience for young people. Since 1994 Kroka has pioneered the field of experiential education with our expedition semesters and summer programs, and we are currently piloting a residential middle school program. Together these programs have grown into a robust vision for a school that will meet the unique needs of the coming generation in ways beyond what traditional schooling can offer. The Director of Education will innovate a new kind of academic curriculum for the program, build a teaching team, and integrate our well-established expedition semesters, in addition to serving as an educator in the school.
Year-round, full time, salaried
Working closely with the Executive Director and Program Directors, the Director of Education will:
Develop a progressive curriculum for grades 7-9 in line with state education standards, beginning with high school grades
Recruit, train, and manage teachers who have a unique mix of teaching/expedition experience
Oversee the admissions process to enroll approximately 50 students annually
Maintain a strong sense of community in the parent body
Work closely with the Leadership Council, Board of Trustees, and Parent Council to fulfill Kroka's strategic plan for school development
Represent Kroka in the Monadnock Region's educational community
Maintain high standards of education and student well-being
Teach subjects and/or blocks of expertise and interest
Qualifications & Experience:
The ideal applicant has at least 5 years of experience teaching grades 7-12 in nontraditional schools, and will have played a leadership role in their faculty. They must possess a keen interest in reimagining a high school curriculum to meet the students and issues present in the world today. Additional qualifications include:
Master's degree in education, or bachelor's degree and equivalent experience
Experience leading and managing teachers in a school setting
Experience and/or strong interest in expeditionary education in the wilderness setting
Understanding of the admissions and school enrollment process
Track record of educational innovation and problem solving
Excitement to lead the initiative to advance our pilot program into a progressive school
Positive attitude, attention to detail, and a capacity for cooperative teamwork
Competitive nonprofit educational salary commensurate with experience. Kroka offers highly competitive benefits including full employer-paid health insurance, retirement benefits, up to four weeks paid vacation, health days, and participation in a vibrant community.