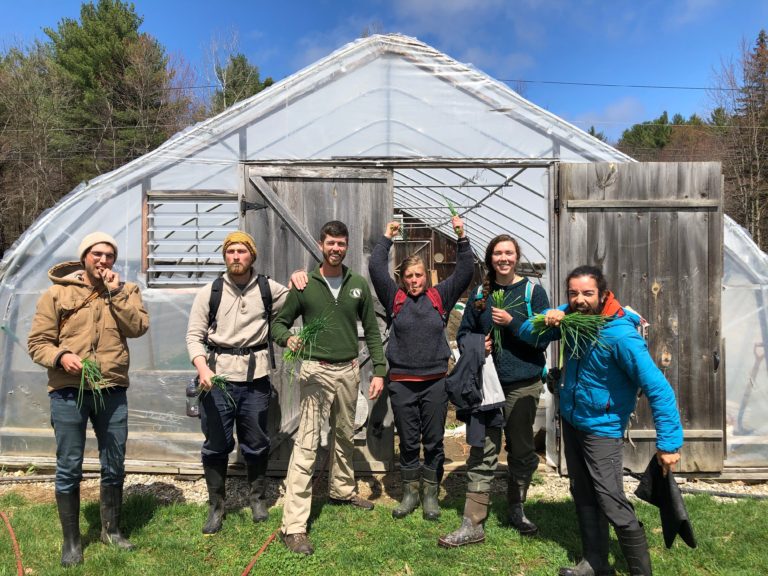 Kroka's Seasonal Farm Educator offers a unique opportunity to learn about organic farming while working with students in a farm setting and living in a robust intentional community of exceptional young people. No prior farming experience is necessary, though a strong interest in both agriculture and community is essential to your success!
Work side-by-side with experienced and dedicated farmers on a working educational farm
Dairy- Milking, yogurt and cheese making, holistic small herd management, rotational grazing
Poultry- sustainable egg production, humane practices and rotational flock grazing
Fruit and vegetable gardening- Growing variety of fruits and vegetables for community of 100 people using organic practices including processing and preserving the harvest.
Work with 800 students over the course of the growing season during morning chores, farm work projects and specific farm programs and camps
Observe experienced educators
Receive feedback from mentors and developing effective teaching styles
Share a canvas wall tent set amidst staff village
Develop personal living habits in harmony with natural world
Have opportunities to participate in paddling, climbing, hiking and other adventure and wilderness skills training with Kroka guides
Plants, animals, and students need our care and attention no matter the weather or circumstances.
Sometimes you will work alongside our farmers, other apprentices, or with students. Sometimes you may work alone. No matter the circumstances, we will be counting on you to contribute.
Our work is physically demanding, and must be done with care and attention to detail every single day.
In addition to a weekly stipend of $100, apprentices receive delicious meals, comfortable eco-housing on Kroka campus, and invaluable educational experiences. A full season commitment is required to be eligible for the position.