Position: Food Apprentice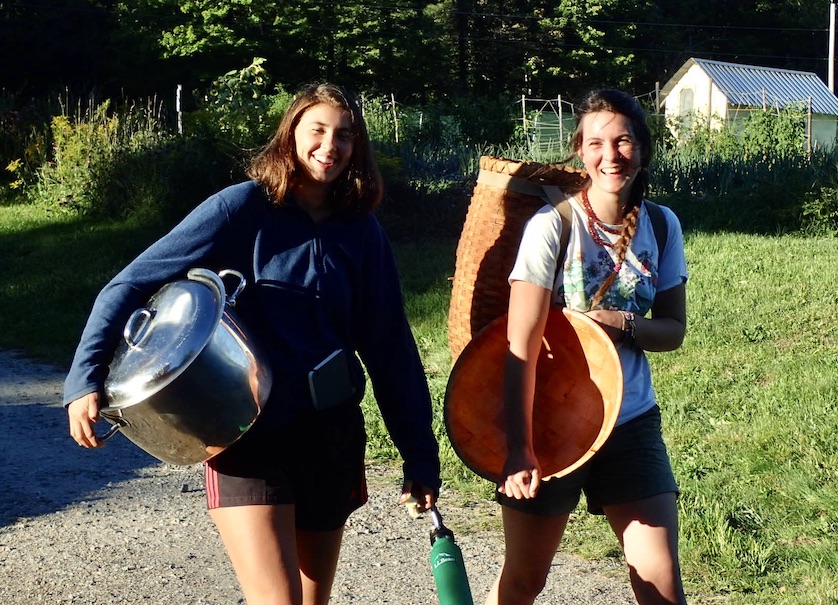 Kroka is seeking a Food Apprentice to process and prepare food for our summer staff and student community. The Food Apprentice will work alongside the Food Manager to cook, serve, and organize food for 36 wilderness expeditions and farm-based programs, while utilizing in-season, farm-fresh, local and organic ingredients. In addition to providing essential support to Kroka's farm and kitchen, the Food Apprentice will learn about farm-to-table cooking, biodynamic farming, integrated community food systems, and food for wilderness travel.
Energetic and excited to work with children of all ages
Interested in cooking and learning about food
Thorough and organized
A thoughtful and honest communicator
Creative, resourceful and curious
Excited to live in a dynamic learning community
Able to efficiently follow directions and work independently, and
Possess a strong work ethic and willingness to work hard…
If you are all these things, this position may just be exactly what you're looking for this summer!
As the Food Apprentice you will…
Assist the Food Manager in preparing 3 meals/day for Kroka staff (approx. 30 people) and student community (60-100 people)
Work with, and be a positive role model for students of all ages in the kitchen and on the farm
Support expedition programs by assisting students and instructors with food preparation and pack out
Prepare meals independently during the Food Manager's days off
Work on the Kroka Farm one day per week to learn more about livestock care and vegetable/herb/fruit production
Connect with local food producers and assist with food procurement errands
Create value-added products from farm-fresh vegetables including sauerkraut, beef jerky, jam and jelly, cheese and yogurt
Learning Opportunities Include:
Develop efficiency skills in meal planning and preparation
Deepen your understanding of farm-to-table processes and how to plant, grow and harvest food in a mindful way
Work with children of all ages in a kitchen setting
Acquire an understanding of expedition food packout systems
Experience life on a campus that incorporates environmental consciousness into every facet of daily life
Room and board and $100/week stipend
Being part of a great community of people committed to adventurous learning, hard work and simple living
Myriad seen and unseen benefits (fields lit by fireflies! moonlight on the pond!)