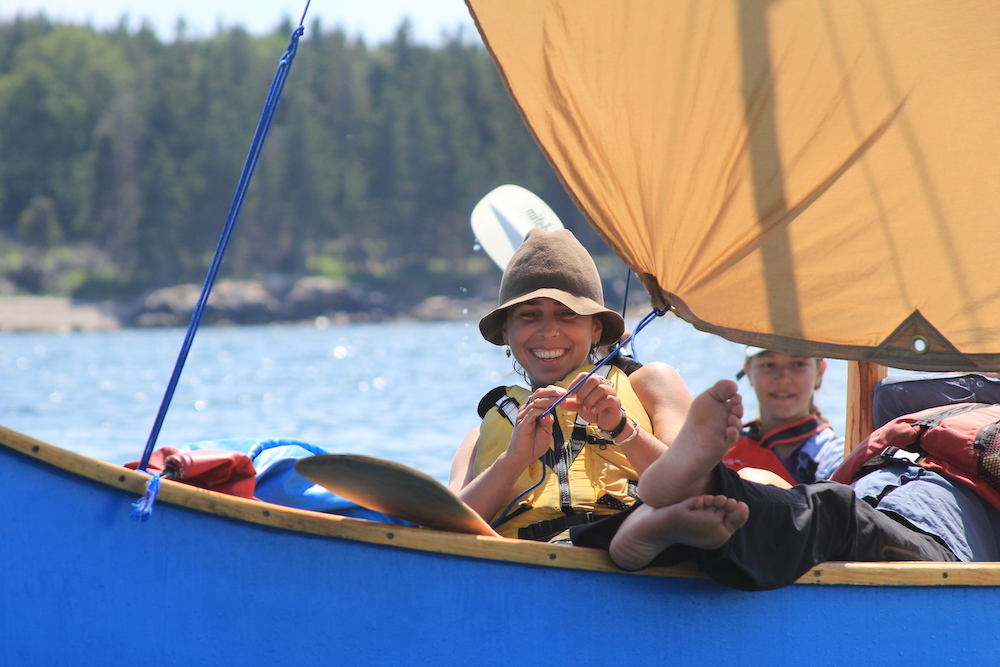 Kroka is seeking highly motivated trip leader/educators to join our unique farm-based expedition school. Our programs are rooted in progressive social and ecological practices, and our teachings are founded on fostering connections with each other and the natural world.
Kroka faculty design and execute wilderness and farm based programs with life-changing impacts. Our staff live and work in a tight knit, mutually dependent community, and we practice what we teach. We see ourselves as visionaries, risk-takers, and role models. We are hardworking generalists, who do what needs to be done to make Kroka run.
April 5 – October 29, 2021
Trip leader/educators will facilitate remote expeditions and farm based programs for highly motivated students, including:
Summer
Lead expeditions for students aged 9-19 within one or more of Kroka's adventure schools:
Backpacking
Rock climbing
Sea kayaking & ocean canoeing
Whitewater paddling (canoe, kayak, and/or raft)
Caving
Surfing
Bike packing
Multi-element programs including sustainability and wild-crafting
Applicants need only be competent in one of the above program areas to apply, and a teaching degree or certificate is not required. Successful candidates will begin their time at Kroka with three weeks of staff training. Work weeks alternate between trip leading or farm based program facilitation and community support. Community support includes farm chores, kitchen work, driving, facilities maintenance, and other duties as assigned.
Spring & Fall
Work with Kroka's flagship programs:
Kroka Community School: a COVID resilient, Waldorf inspired, nature based educational program for students aged 12-15
Semester Programs: extended immersive experiences for students 16-21, which blend human powered travel in austere environments with life on a biodynamic farm
Visiting School Groups: come to Kroka for farm programming and/or custom wilderness expeditions
While individuals may spend more time with one of the above programs than the others, all trip leader/educators can expect to support each of the above programs at some point during their tenure. After fulfilling this six month contract, successful trip leader/educators may have the opportunity to become full-time faculty with Kroka Community School or Semester School.
Love of teaching and mentoring children and young adults
Previous teaching experience at a summer camp, outdoor education center, gap year program, semester school, or traditional school, etc.
Cultural competence and the desire to work with people from diverse backgrounds
Expertise in one of Kroka's adventure sports, listed above
Commitment to personal fitness and an excellent work ethic. Working at Kroka is physically demanding. You will be expected to wake early and participate joyously in the strenuous work of living close to the land. Among other challenges, you will cook meals over an open fire, lift canoes, and lead groups on physically challenging overland routes
Commitment to ecologically conscious living and simplified personal needs
Undergraduate degree or equivalent life experience
Current CPR Certification and Wilderness Medical Certification (WFR or WFA)
Drivers' license and clean driving record
Previous experience on remote expeditions and living and working in a small community
Experience driving vans with trailers
Training or experience working within the Waldorf system
Experience living, working, or traveling in other countries or cultures
Personal artistic skills: singing voice, handwork skills, visual or performing arts background
Compensation at Kroka meets or exceeds that of most other wilderness trip leaders
Extensive training opportunities in adventure sports and wilderness skills
Room & board: simple and beautiful Kroka Village housing and healthy meals created largely from products produced on our farm
Professional purchase programs for personal equipment and access to an extensive equipment library for use on personal expeditions
Applications are accepted on a rolling basis until positions are filled.