Adventures at Kroka Village
Grades 4 and Up
Marlow, NH
Come experience life in the Kroka village!  Learn to bake bread over an open fire, carve a spoon, climb up a rock face, and paddle down a swiftly flowing river. Explore the forests that surround us, and become acquainted with the animals that inhabit our farm. Each night we return to our home in the Kroka Village with songs, games, and stories to share around the campfire.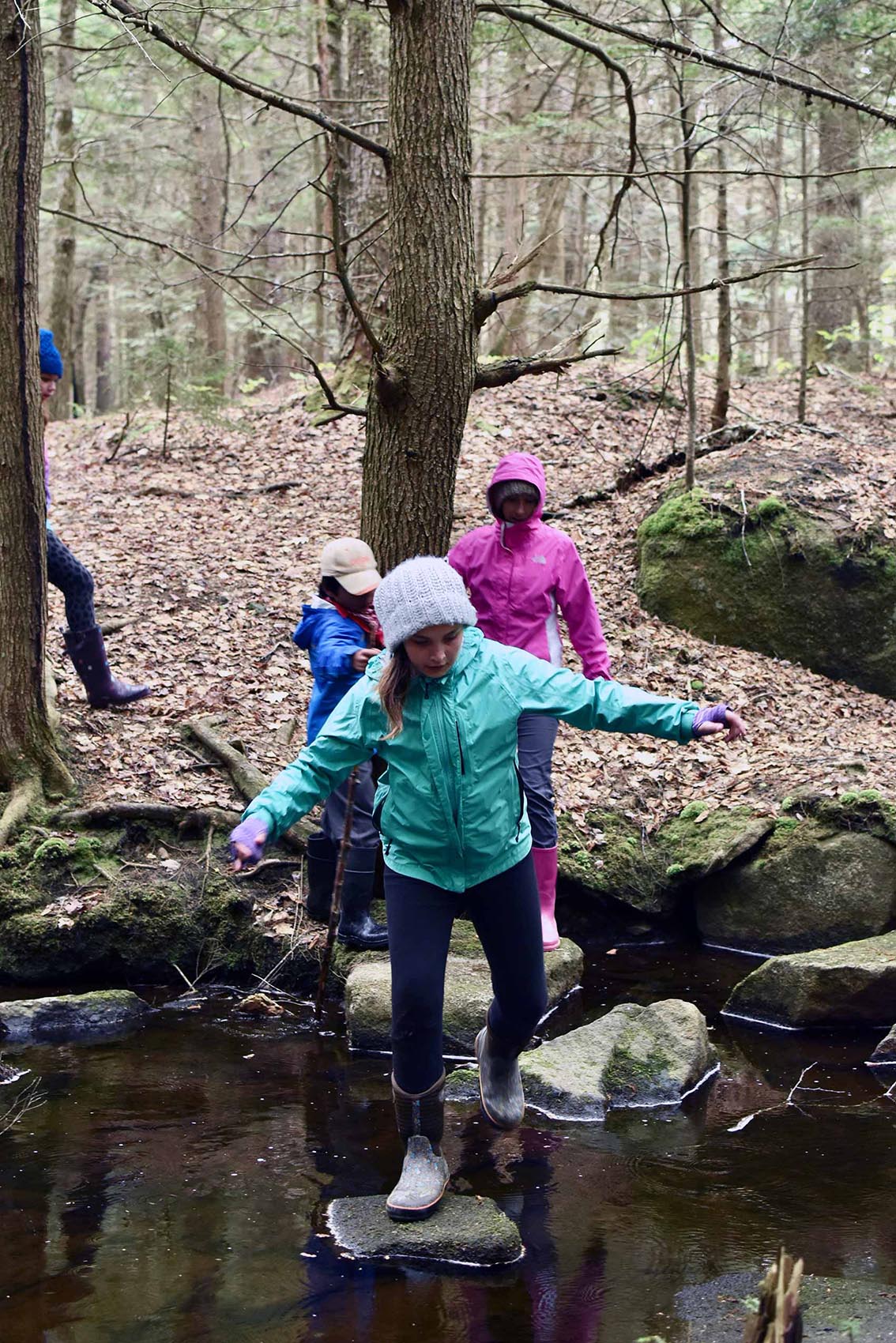 Upon your arrival, the students will meet their Kroka teachers and become acquainted with our beautiful base camp and farm in Marlow NH. Students will settle into life in the village on the edge of the forest. After supper we will hold a circle to discuss the adventures that lie ahead.
Activities and Flow of Each Day
We will start each day by contributing to the chores around Kroka's farm and camp. These tasks include cooking breakfast for the group, feeding the farm animals, or working in our vegetable gardens. Our days will be spent rock climbing, canoeing, making traditional crafts, and exploring the woods around us. Each evening we will gather together to share dinner and reflect on the day with stories and song.
After chores, breakfast, and a brief morning activity we will end our program by packing up student gear and holding a closing circle.