May 19, 2020
Dear Kroka Community,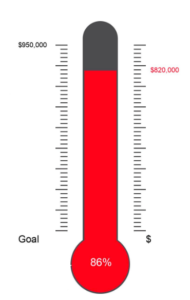 I hope all is well with you and your family in these uncertain times. I want to share with you that so far Kroka has weathered the storm well. We were the first organization in our region to receive PPP funding that allowed us to retain all employees and to bring in several other local people in need of work. Early on, we realized that social isolation may lead to anxiety and depression in young people and opened our campus to Kroka alumni in need of home and community. By taking disciplined quarantine measures we created shelter in place for a group of 16 people. Recognizing that this summer, children and youth will need nature and community more then ever before we did not cancel our summer programs, but focused on developing virus-resistant programing.
Throughout these turbulent times we continued to fulfill our promise to complete the very first LIVING BUILDING in the state of New Hampshire. Since early September we've been hard at work on Farmhouse reconstruction and the results are truly impressive! Build out of local natural materials the new farmhouse embodies Kroka values of beauty and simplicity. With its one-of-a kind fossil-fuel-free heating system, passive solar, rain water collection and composting toilets the new building puts the organization in a position as a leader in transformative sustainability education in our region. I believe that regenerative practices in every sphere of human activity will become essential in post-COVID world and Kroka education will be more relevant then ever before. That is why I am asking you to make contribution to farmhouse reconstruction effort now!
It has been a long and sustained fundraising effort. Supported by my colleagues and my partner Lynne I have been on the road for 2.5 years. We have raised one million dollars with $770,000 dedicated to the farmhouse project. Yesterday we received a $26,000 grant towards completion of the solar array that will make the building completely energy-independent!
Our small, dedicated team of alumni, staff and volunteers are working to complete the building by the end of June. $130,000 is needed to complete the project.
Misha Golfman
Founding Director
CONSTRUCTION TIMELINE
Deconstruction of old farmhouse, move office & kitchen, strip building.

Rough framing, plumbing & electrical,re-establish essential services, wood boiler, composting toilet, rough wiring & plumbing,

Rough framing, plumbing & elecrical. Redo old farmhouse exterior walls and windows for energy efficiency

Finish Basement: (Food storage rooms, showers, utility rooms)
New metal roof installed

Finish main floor:
(Kitchen & Dining Hall)

Finish office floor:
(New office space)

Renovate old farmhouse:
Meeting rooms, lounge, library, bathrooms

Exterior work:
Decks & porches, exterior siding
masonry, landscaping