Green Mountain Multi-Element Expedition
Come experience the beauty of the Green Mountains, in the wilderness of Southern Vermont. We begin our journey hiking alongside the east branch of the Deerfield River, following the sounds of the rippling water. After an overnight along the trail we reach a beautiful remote body of water. Here we find our canoes and paddle across a lake, establishing a camp on the far shore. The following days will be spent hiking, practicing paddling skills, making wilderness crafts, and exploring the lakeshore to see what lies beyond our camp. A panoramic view of the world around us will be unveiled as we reach the peak of Stratton Mountain. In the evenings, we will come together to witness the setting sun and reflect on our experiences.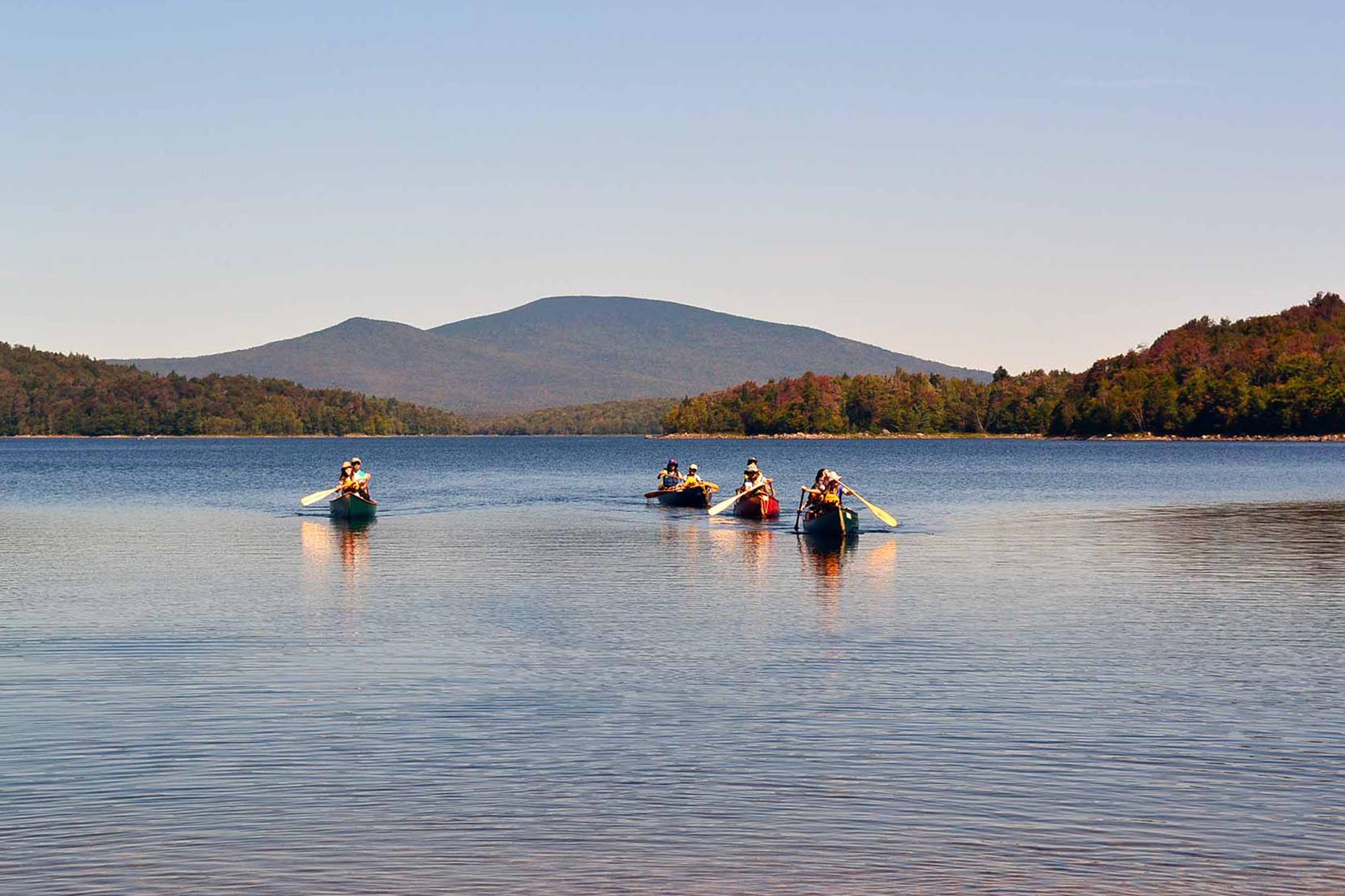 Upon your arrival at our campus in Marlow, NH, the students will meet their Kroka teachers and become acquainted with our beautiful base camp and farm. Students will settle into life in the village on the edge of the forest and sleep in our traditional earthen lodges. In the evening we will hold a circle to discuss the adventures that lie ahead.
We will rise with the sun and start our morning with chores, helping on the Kroka farm and around camp. After breakfast, we will pack our backpacks and load the vans for our wilderness expedition. Upon arrival in the Green Mountain National Forest we will hike to our first campsite, carrying all of our belongings on our backs.
We will wake up surrounded by the sounds of spring and the smell of the Vermont mountain air. Our journey continues on foot until we reach the shore, where canoes await. We paddle across the lake and set up camp in a distant cove.
Days are spent hiking the surrounding wilderness, exploring the lake by canoe, practicing wilderness skills, making crafts from wild plants and found objects, and cooking over an open fire. In the evenings we will tell stories, sing songs, and learn to read the night sky.
In the morning, we will pack our camp and canoe back across the lake and retrace our steps to where vans await to bring us back to Kroka Village. There, we will be met with a hearty dinner. In the evening we will share memories from the expedition and conclude our journey.
After morning chores and a hearty breakfast, students will spend the morning working alongside the Kroka staff on service projects around campus. We will join together for a celebratory lunch before departing for campus in the early afternoon.